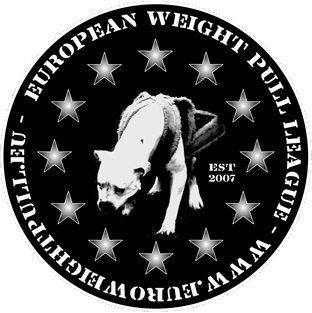 EWPL is an organisation that sanctions weightpull events held by associated clubs throughout Europe. EWPL is open for all European countrys. In 2008 Sweden was the host to hold the very first International Championship. The European Championship is now hold every year in september.
On this website you can study the Rulebook in English, Swedish or Danish (Finnish is coming). From here you can also download the sanctioning forms. Check out the latest results and rankings and find also out where the nearest EWPL competition is to you. Check also our Facebook page.
FINNISH WEIGHTPULLING ASSOCIATION ry (FWPA) was registered in 2006.
The associations main goal in Finland is weightpulling with any breed and to guide everyone who is interested about weightpulling. We now have members all over Finland and at this point there is 5 different towns where you can get FWPA supervised training with you're dog. FWPA also have the FINNISH NATIONAL CHAMPIONSHIP every year.
More information can be found here or from Facebook.
NORWEGIAN WEIGHT PULL CLUB (NWPC) A group of people were interested about weightpulling, they then decided to start the first official weightpull club in Norway 2010. At this moment there is four different towns where to train dogs. More information can be found here or from Facebook
SWEDISH WORKING BULLDOG ASSOCIATION (SWBA) started up the great sport of weightpulling in Sweden in 2002. SWBA hosted the first competition in 2002 and the club started up chapters in different towns around Sweden to teach people more about weightpull and to train together, today SWBA has more than 250 active members. Every year SWBA also have the SWEDISH NATIONAL CHAMPIONSHIP. More information can be found here or from Facebook.
DANSK WEIGHTPULL KLUB (DWK) was started in 2016. The club has about 5 competitions each year. More information can be found from Facebook.